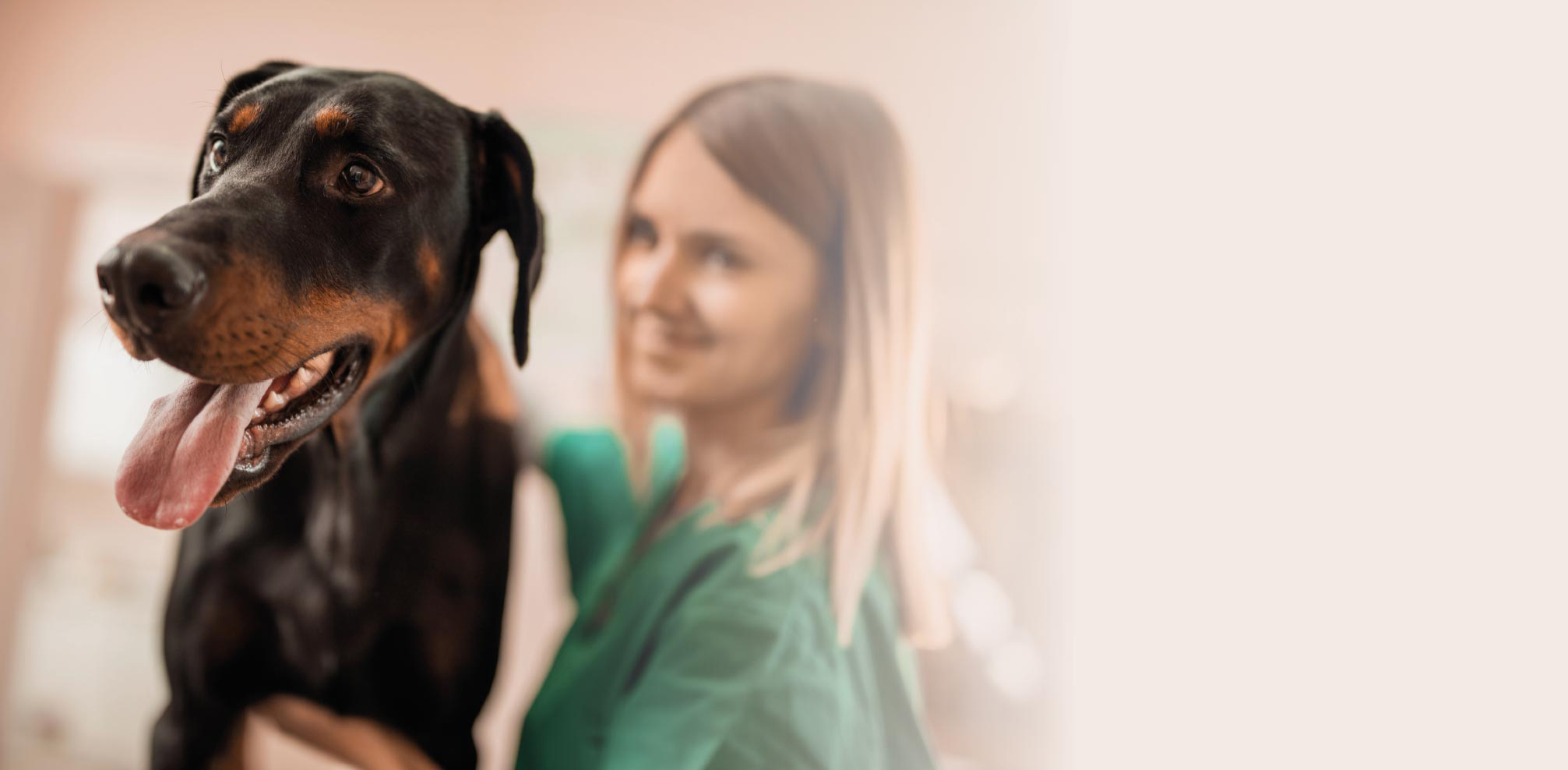 Supported by guidelines
Monthly dosing follows ESCCAP† puppy roundworming guidelines1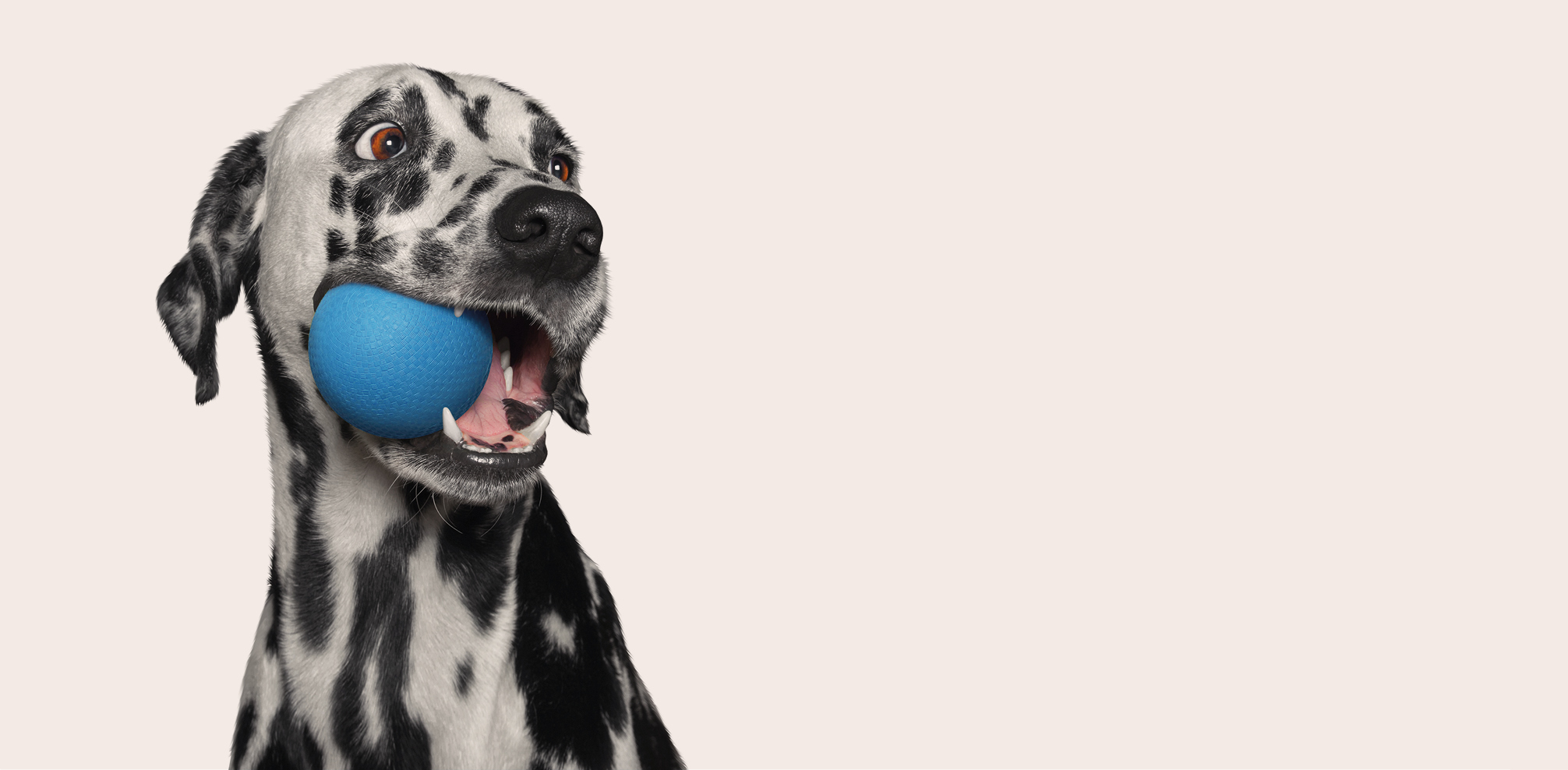 ME TIME isn't all fun and games
How a dog enjoys their 'me time' can influence the level of parasite protection they require
Learn more
Supporting risk-based prescribing in your busy practice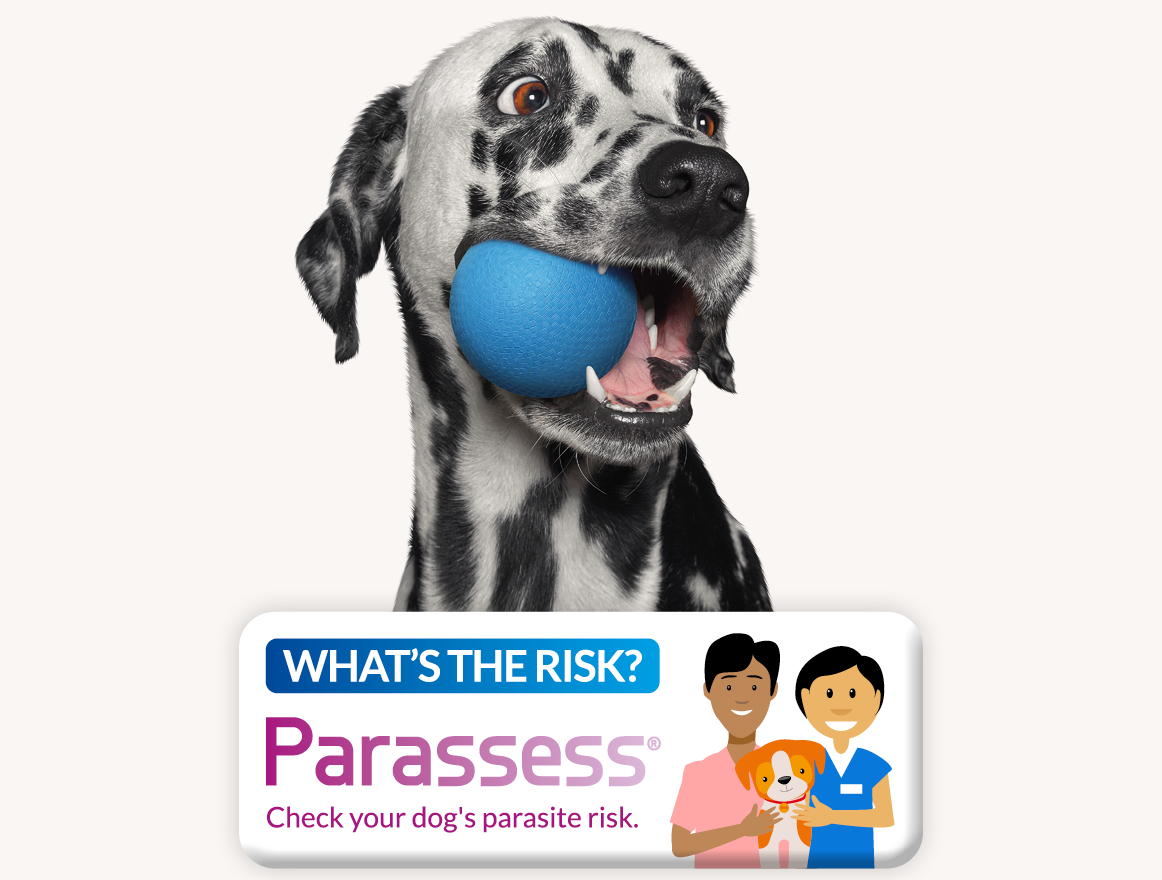 Appropriate and responsible parasite protection and parasiticide prescribing is under increasing scrutiny.
Veterinary practices can now turn this challenge into an opportunity to better engage with their pet owners.
Parassess® is our free, expert-led, online parasite risk checker for dog owners which could transform parasiticide prescription in your practice.
Watch the video to learn more about the benefits of Parassess® to your practice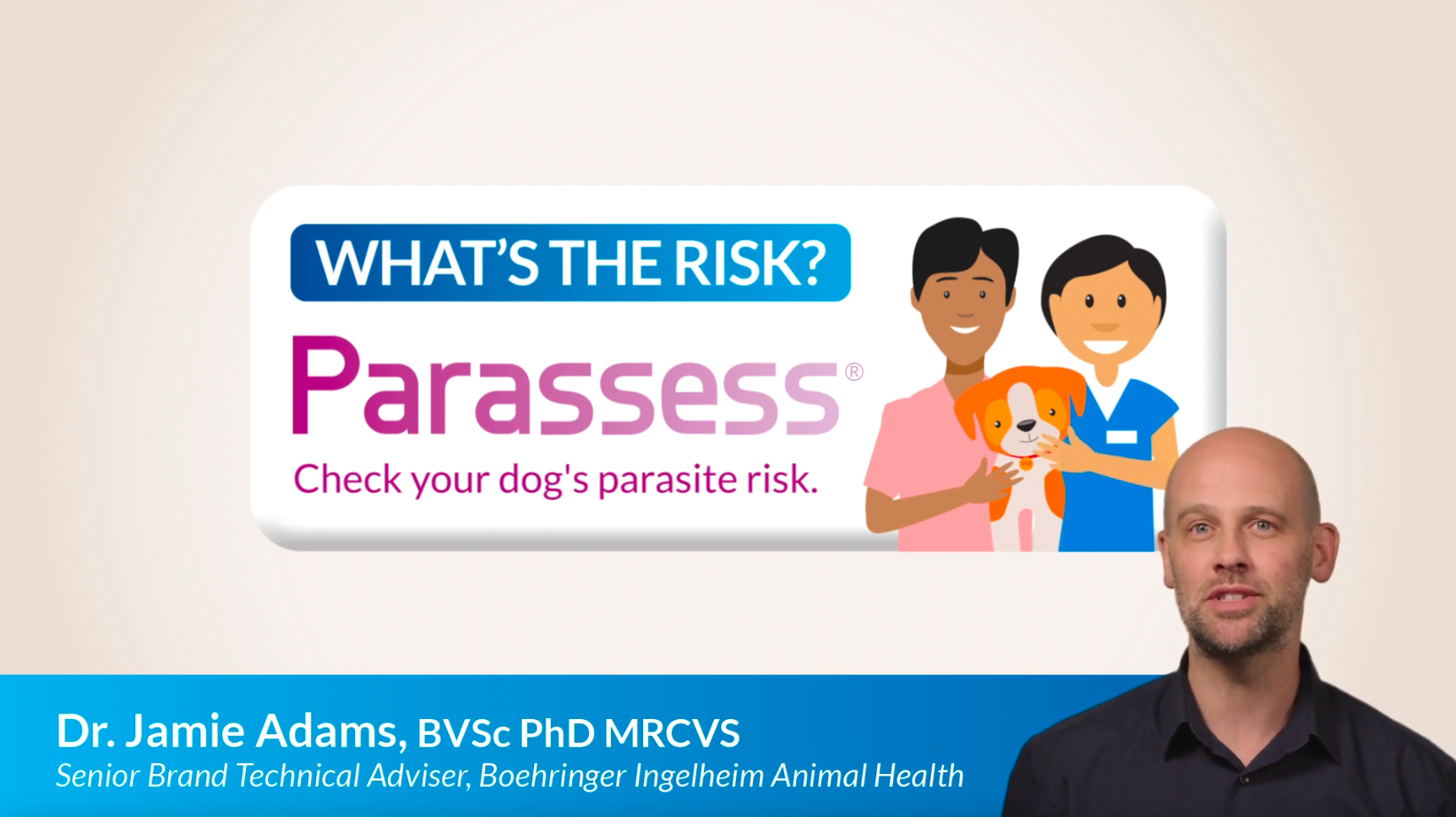 For further details, please contact your Boehringer Ingelheim Animal Health Territory Manager or click below to get started with Parassess® in your practice today.
WHAT'S THE RISK? focused practice support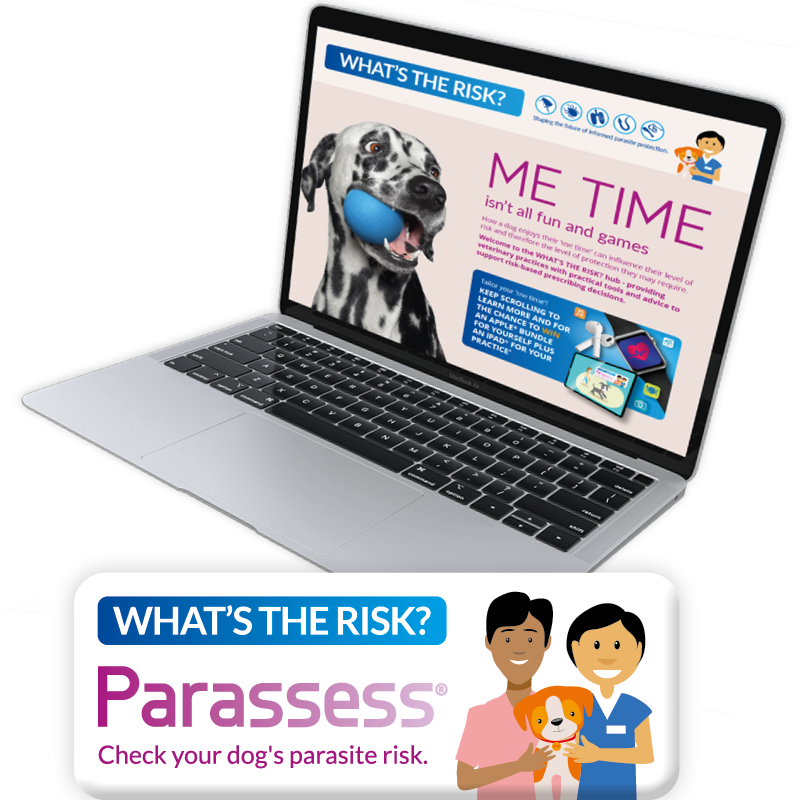 Parassess® is a tool developed by Boehringer Ingelheim Animal Health alongside leading experts, to help practices implement the responsible use of parasiticides by:
Increasing knowledge
Providing new insight
Offering practical client support tools
NexGard Spectra® offers benefits for dogs and owners too
Explore the latest...
One and Done owner materials
Puppy campaign
Parassess risk checker
Learn and win an Apple Bundle
† NexGard Spectra® also covers heartworm, hookworms, whipworm and eyeworm. NexGard Spectra®'s mite indication is for treatment of sarcoptic mange, demodicosis and otodectes cynotis. NexGard Spectra® does not cover tapeworm.
NexGard Spectra® contains afoxolaner and milbemycin oxime. UK: POM-V IE: POM. Further information available in the SPC or from Boehringer Ingelheim Animal Health UK Ltd., RG12 8YS, UK. UK Tel: 01344 746959 (sales) or 01344 746957 (technical), IE Tel: 01 291 3985 (all queries). Email: vetenquiries@boehringer-ingelheim.com. NexGard Spectra® is a registered trademark of Boehringer Ingelheim Animal Health France SCS, used under licence. Parassess® is a registered trademark of Boehringer Ingelheim Vetmedica GmbH. ©2023 Boehringer Ingelheim Animal Health UK Ltd. All rights reserved. Date of preparation: October 2023. UI-CAN-0129-2023. Use Medicines Responsibly.